About Us – Our Team and Ethos
Red River Gorge Experiences is a woman owned hiking guide and trip planning service committed to getting all people outdoors. Whether through a guided hike away from the crowds, or our trip planning service to help you maximize your time in Kentucky's Red River Gorge, we are here for you!
We specialize in guided hikes for individuals and small groups to experience transformative moments in nature and cultivate a sense of place and belonging in the outdoors. Our guided hikes are led on private property and in nature preserves in the Red River Gorge region.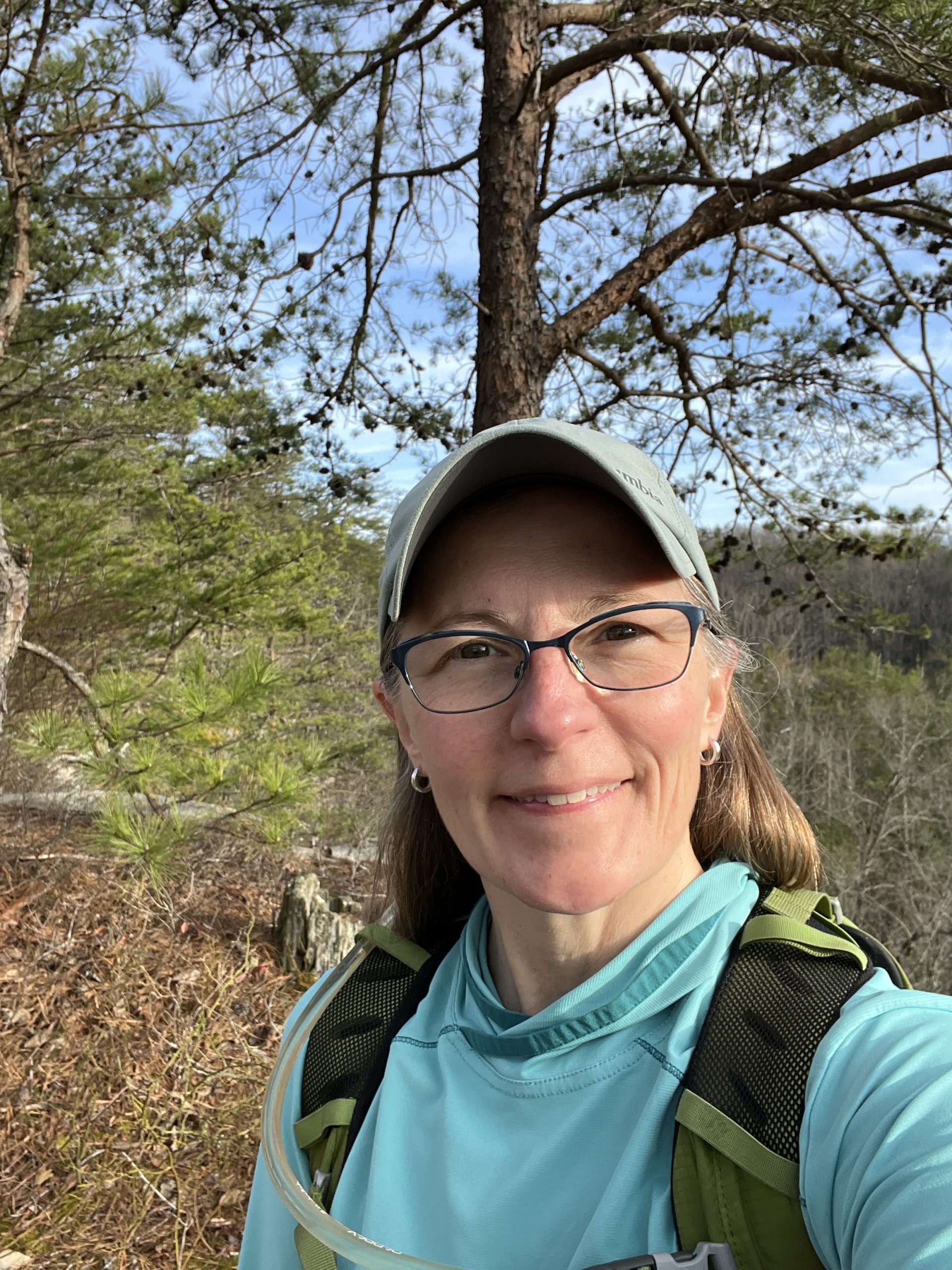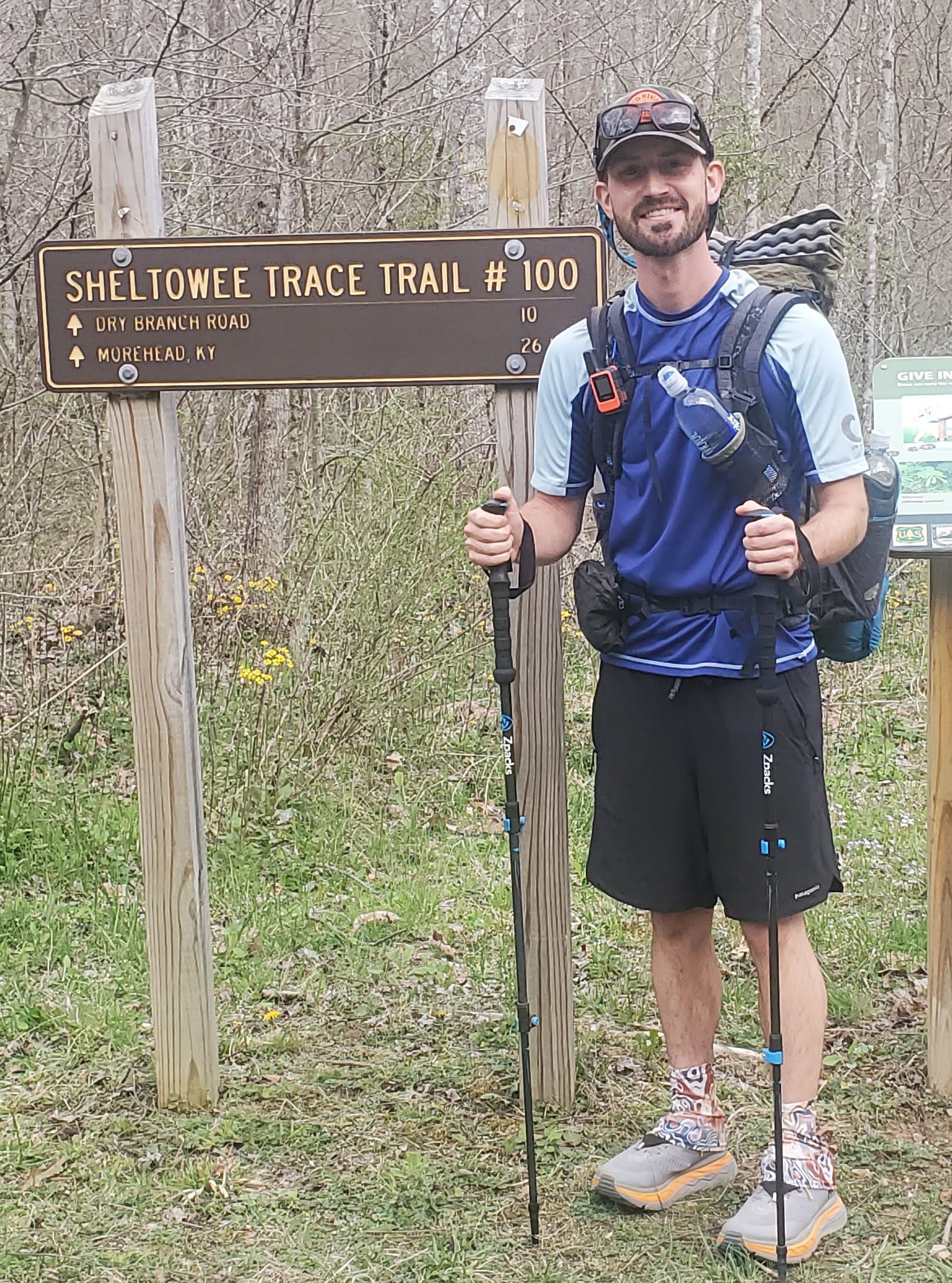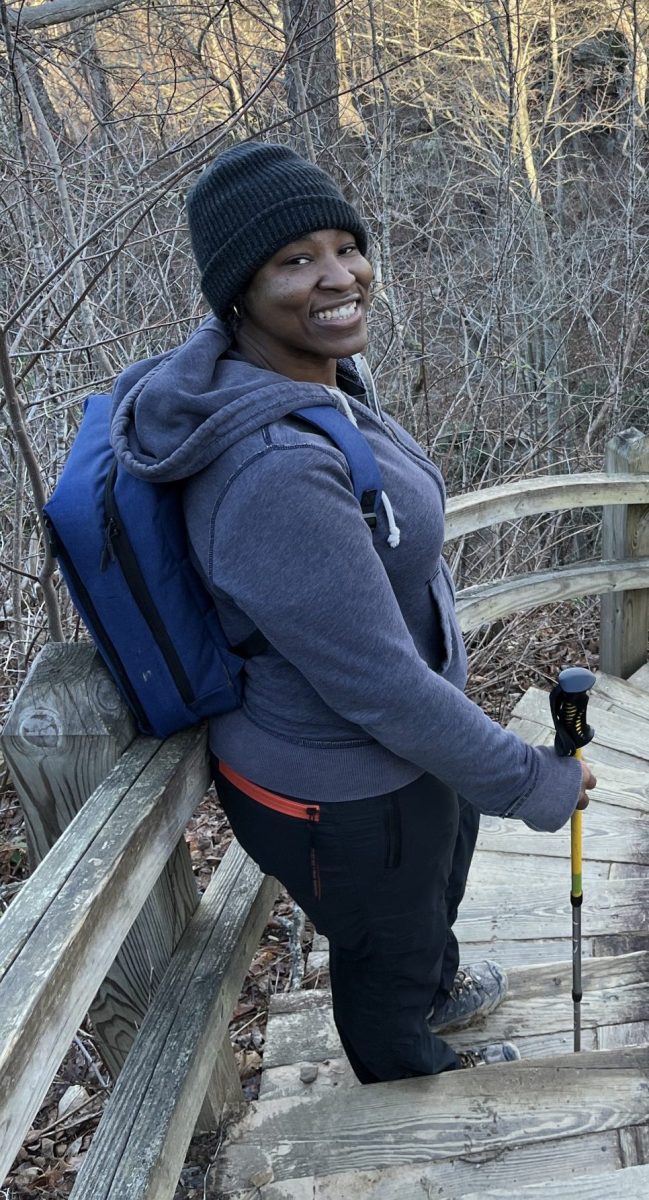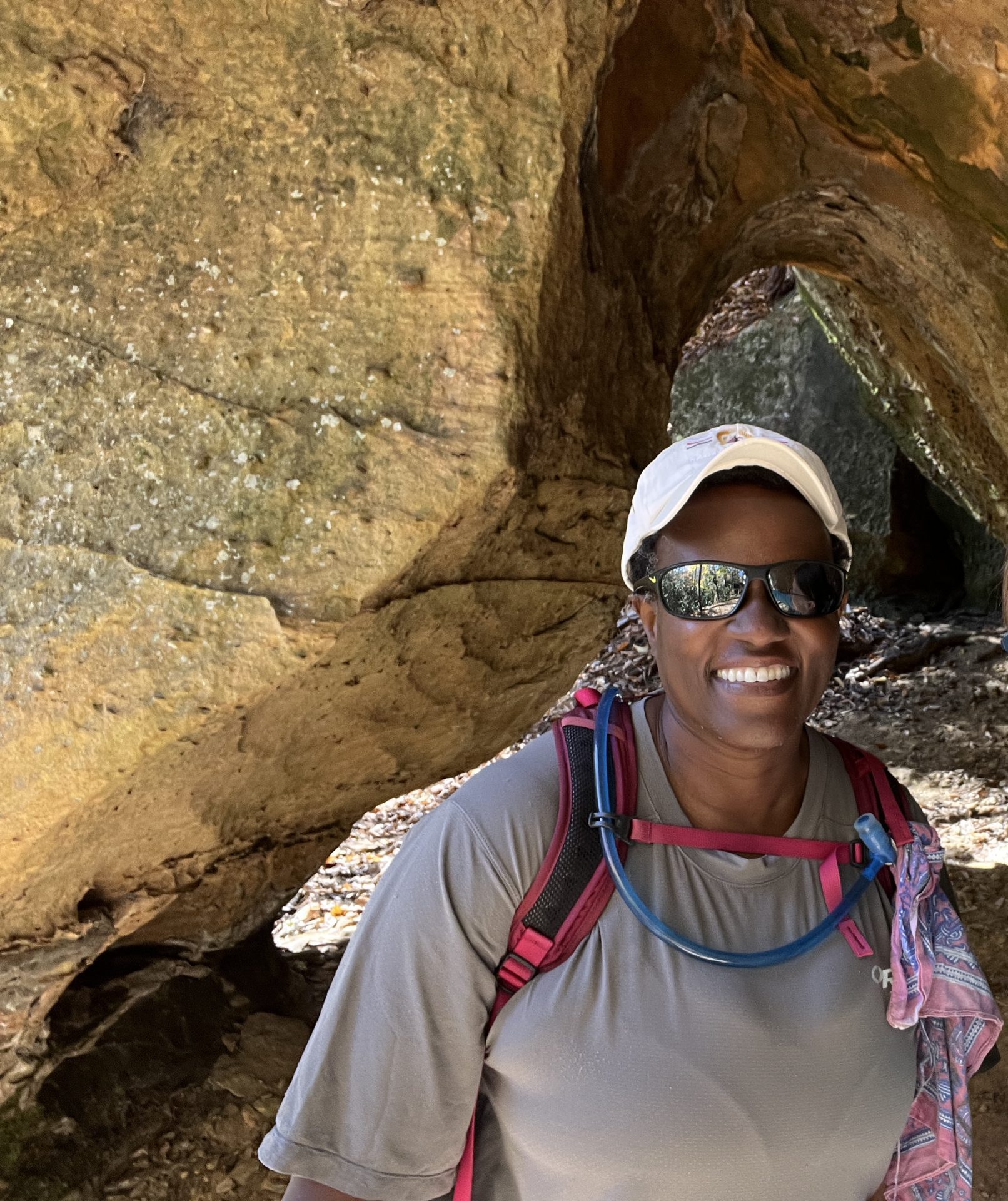 Meet Our Team
Our team is comprised of local environmental educators who have a love for the outdoors and are passionate about connecting people with nature and one another. Our appreciation for the region and the areas we hike is palpable and our enthusiasm for sharing the trail with folks is contagious. 
Jennifer Meunier (founder/guide/experience facilitator)
With her Appalachian roots (specifically eastern Kentucky and western Pennsylvania), Jen immediately fell in love with the Red River Gorge of Kentucky more than 15 years ago. Jen's outdoor recreation experience began with her rural upbringing and family members who worked for the United States Forest Service who taught her trail navigation at an early age. She has honed those skills along with environmental education, leave no trace training ethics, team building facilitation, event planning and hospitality management. The rich biodiversity of the plants and animals, the sandstone arches and cliffs, the waterways and the wonderful people who are the fabric of the Red River Gorge community is what make Kentucky home for Jen. Her desire to share the beauty and opportunities in the outdoors with others through inclusive and engaging experiences was the catalyst for the launch of Red River Gorge Experiences.
When not on the trail: Jen's more than likely outside soaking up the sights and sounds of the outdoors while kayaking, camping, rock climbing, practicing yoga, meditating or spending time with her fur babies, Cortez & Charlie, as well as friends and family.
Jordan Byrnes (guide/experience facilitator)
Jordan was born and raised in Kentucky. He has been visiting Red River Gorge for 25 years and living there for the last 8 years. He loves Kentucky so much he thru hiked the 343 mile Sheltowee Trace National Recreation Trail twice! He also has experience hiking and backpacking countless other trails in Kentucky and all over the world! He brings a rich variety of experience to RRG Experiences including: working as a wilderness therapy guide, leading geology hikes, teaching backpacking and bushcraft lessons, teaching at the Red Oaks Forest School, and more!
When not on the trail: Jordan enjoys meditation, music, cooking, rock climbing, paddling, bicycling, and stand up comedy.
Liana Rogers (guide/experience facilitator)
Liana has always had a love of the outdoors, and spent as much time outdoors hiking, biking, and exploring her hometown as her parents would allow.  She has been proud to call Kentucky her home for over 10 years. Her time as a KY conservation educator and as a volunteer leader with Outdoor Afro  Kentucky has helped hone her outdoor recreation knowledge & skills, and her love of the Kentucky landscape drives her to continue to explore and share these adventures and discoveries with fellow adventure-seekers.
When not on the trail:  Liana enjoys live music, camping, paddling, hiking, teaching, and spending quality time with friends & family.
Sherry Jones (guide/experience facilitator)
As a kid, Sherry loved going on family outings to the Blue Ridge Mountains and visiting South Carolina State Parks. Her involvement with the Sierra Club deepened her love of the outdoors and was the impetus for her backcountry hiking/backpacking adventures. Over the next 20+ years, her outdoor network has broadened and has allowed her to enjoy adventures throughout the USA. RRG is one of her most beloved and frequent hiking areas. Sherry's passion is to share these amazing trails with others. 
When not on the trail: Sherry's planning her next adventure with her partner and fur-baby. They spend their time  exploring in their camper van, sightseeing, learning about ancestral, sacred and indigenous homelands, as well as Peoples who have been forcibly removed from their land.
Our Ethos
We believe that the outdoors is for everyone. We facilitate experiences so that people learn skills to feel prepared to safely and responsibly recreate in outdoor spaces, and develop a sense of stewardship, preservation and conservation for the land.
We acknowledge that systemic and financial barriers have led to some individuals and groups to view the outdoors as a place they do not belong and are not safe to be. With respect and intention, we foster experiences so that all people feel welcome to show up and recreate in the outdoors as their authentic self; to that end we encourage people from all backgrounds to join us for a hike. We facilitate opportunities for people to experience transformative moments in nature and cultivate a sense of place and belonging in the outdoors. If you have barriers that limit your ability to book with us, please contact us to discuss them at rrgexperiences@gmail.com or call us at 859-379-8328. We will work with you as best we can to help share an adventure with you.